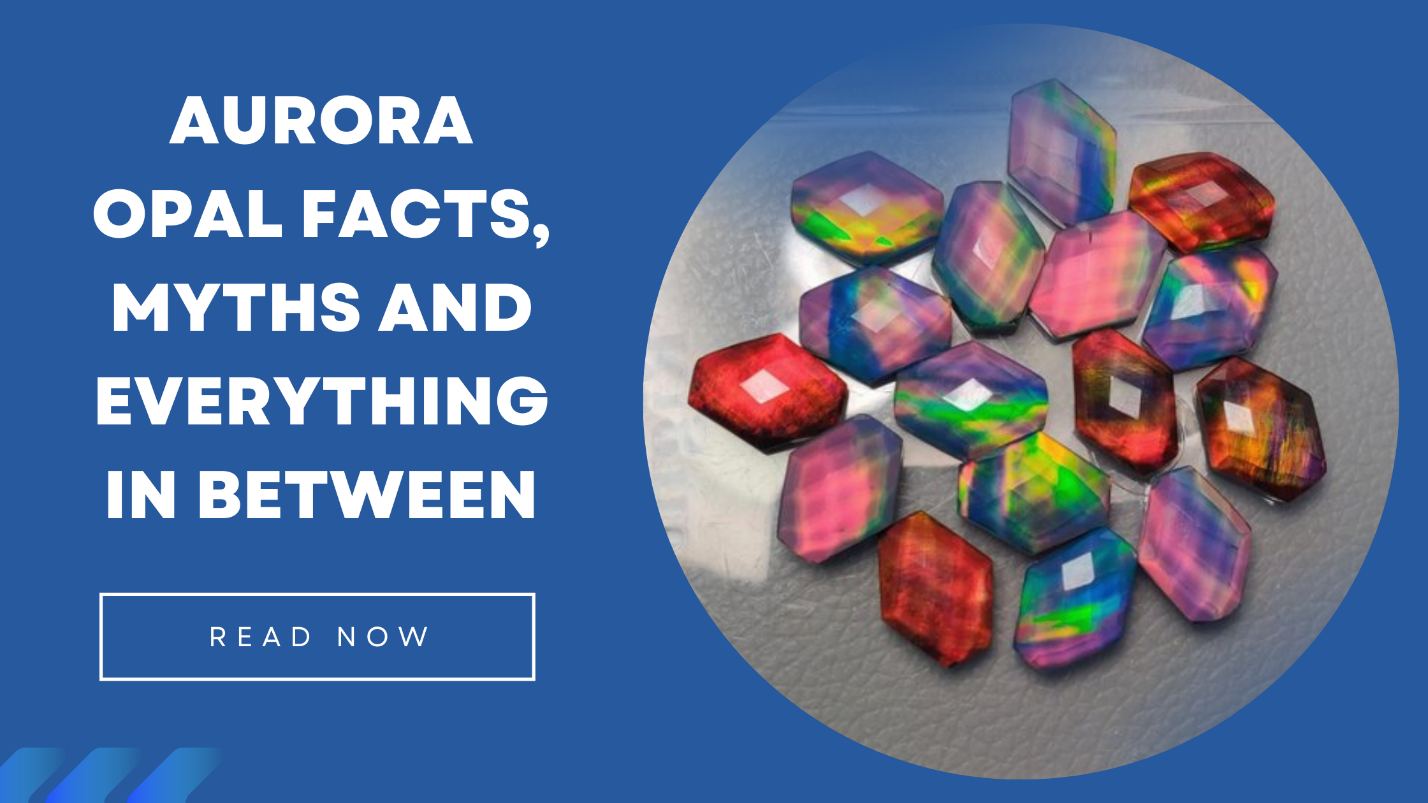 AURORA OPAL FACTS, MYTHS AND EVERYTHING IN BETWEEN
Opal is one of the most sought after gemstones in the world. Different gemstones have different properties that become the standard of judging their popularity, but opals have an altogether different and huge fanbase that cannot be compromised. Aurora opal jewelry is the latest addition to the famous gemstone variants of the opal family.

Here are a few pointers that you must keep in mind while shopping for opal jewelry in Sterling silver.

Opal Jewelry is by far the most searched jewelry for people who are born in the month of October. As Opal has a great significance as a birthstone for them.
Aurora opals are available in a wide variety of colours and textures. A lot of jewelers are making some combination jewelry which is getting very popular nowadays, such as sterling silver Jewelry with turquoise. One of such collection, I came across was from a manufacturer and wholesaler based out of Jaipur, India named Mars Jewellery. They had such pretty statement rings which they combined with other stones to appeal even more. If anyone wants to buy Jewelry for reselling purpose they can buy Sterling Silver Turquoise Ring at Wholesale Prices from them.
Stay true to your heart
Stay true to yourself and choose the one that you find the most attractive. Even if others don't like your choice, if you are comfortable with the jewelry, then go ahead with it. Your statement pieces should reflect your own individual style, and thus, should be chosen with your own instincts.

Know your reason
Before buying any expensive jewelry, people have two intentions. They either want to buy a statement piece or they just want to invest in an experience jewelry piece. So make sure to have a clear idea of your reason before buying aurora genuine opal jewelry.

Keep your budget flexible
As you can choose from a wide variety of aurora opal silver jewelry, you should not restrict yourself with a hard and fast budget. Try to keep a range which you will properly follow. Buying the most expensive jewelry piece is not required. But you should always go ahead with the one that instantly appeals to you. If you're not looking for just an investment piece, then ensure that your aurora opal jewelry matches your taste and style.

Check the brightness of the aurora opal jewelry
Another factor to judge the best aurora opal silver jewelry is by checking the brightness and illuminance. It is measured on a scale of 1 to 5 as fair, dull, bright, very bright and brilliant. The color can be impacted by its surroundings, looking different under different lighting conditions. So choose your opal jewelry by looking at it during the day time, at a place where the sunlight crosses your shoulder to reach the opal. Never judge an opal by keeping it directly under the sun's rays.

Read the guidelines about base body tone carefully
The opal association has set some standards for the opal stones that can help the buyers make the right choice. Therefore, it is important to go through the guidelines carefully and understand them before purchasing any gemstone. Body tone indicates towards the color range of the stone, from light to dark. As aurora genuine opal jewelry almost resemble the hues of the sky, their body tone can be determined by checking the top and finding the ranks from the guidelines.

Size of an opal
The size and weight of an opal can also be very helpful in understanding its actual value. Like all other gemstones, it should have a calibrated shape that can fit any style of jewelry – approximately between 0.5 to 1 mm. Usually the gems that weigh more in the carat value are considered to be more valuable. But it is opposite in the case of opals. Here, an aurora opal can be less valuable if it is really thick, as it gets difficult to set it in jewelry if it is thick.

So these are the main points that you should definitely know when you are on the lookout for good aurora opal jewelry. We hope that you easily get the perfect match for your next outing and get-together, real soon!
Looking for a gift for someone born in October or want to add the unique beauty to your personal collection? Browse our current collection of opal jewelry or contact us to find out how to get started on a custom jewelry